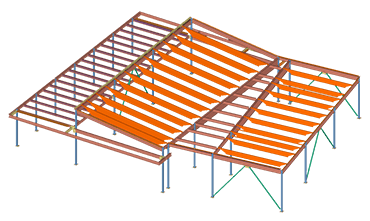 STRUCTURAL STEEL DETAILING
We provide structural steel detailing services to fabricators throughout the United States. Most importantly, all detailing is done in house and checked thoroughly with our Quality Assurance procedures. Our detailers are skilled and knowledgeable of AISC codes…
READ MORE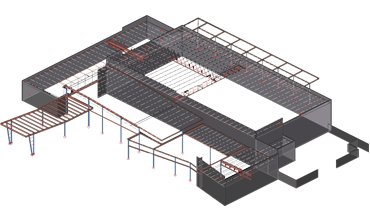 BUILD IT BETTER WITH BLUEBEAM
Technology is essential in our processes. Therefore, we strive to deliver exceptional quality by maximizing the capabilities of our detailing software, Bluebeam. First, it keeps teams on the same page through the design process. Second, it helps move the project forward during construction, and…
READ MORE
AISC
The AISC, is a not-for-profit technical institute and trade association for the use of…
NISD
The NISD is an international association that advocates, promotes and serves the…
Industrial Fasteners Institute
The primary reason for any company to join a trade association is to gain the collective…
OSHA
On January 18, 2001 (66 FR 5196) OSHA published a final safety standard for steel…
STRUCTURAL AND MISCELLANEOUS
STEEL DETAILING
Who We Are
---
JV Latona Drafting is an experienced and expert steel detailing service company. We are based in the United States of America and provide innovative structural and miscellaneous steel detailing solutions for residential, commercial and industrial sectors.
Above all, we act as an alternative to the in-house steel detailing team for our American clients and support them in their virtual steel detailing drawings.
Our skilled and experienced steel detailers are adept in providing efficient and cost effective steel detailing services. Therefore, we are well versed with international standards and regulations to accomplish your steel detailing needs.
Most importantly, our goal is to build a long-lasting business relationships with our American clients based on exceptional steel detailing services. Therefore, we continuously strive to meet and exceed our customer's expectations.
What We Do
---

multi-story office buildings
schools and universities
stadiums
airports
hospitals
churches
JV Latona Drafting traces its roots back to 1985 in Chicago, Illinois and since then have never looked back. With hundreds of successful projects under our belt, we can proudly say that we are one of the most trusted steel detailers in the United States. For more than 30 years, we have detailed a wide range of construction projects around the U.S.
We strive to maintain the highest standards while exceeding client's expectations at all levels.  All work is done in house by skilled detailers and checked thoroughly… READ MORE